Blog
The musings of Pour Richard
04/03/2019
Changing Seasons
Coffees in transition
We know it all too well. Just look out your window, or peak into your closet, and you can't help but think about the weather and how it may impact your day. From defrosting your windows in the morning, to wearing shorts in the afternoon. You never know this time of year!
Here at Pour Richard's we have an additional perspective on seasonal transitions. Because as the seasons change here and around the world, that change is reflected on our shelves and supply of coffee beans!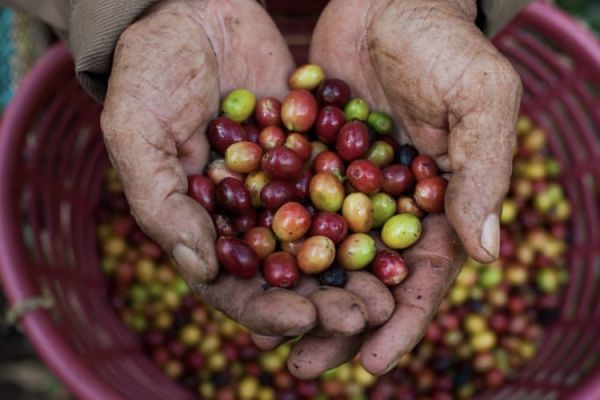 Right now, we have a few new beans which we'd like to introduce to you, and we hope you love them as much as we do! They are the products of a new harvest, but that means the products of the old harvests will soon be gone.
It's sad to say goodbye, but we think this new season, and this new bean harvest, is as tasty as the last. Of course, no coffee will taste exactly like another, but the flavors are just as distinct, and we're excited to offer them!
Here, we have listed the new additions. Ask our staff about them, or join us on Sundays for a free coffee tasting experience where you'll have the chance to try these new coffees!
Of course, thank you for your support. We can't do this work without coffee drinkers like you!
--Pour Richard's Coffee Co.
SPRING 2019
Huehuetenango - Guatemalan Washed (dark roast)
Milk chocolate, fig and nuts
Guji - Ethiopian Natural (light roast)
Lemons, pears, mandarin orange rind
Bumbogo - Rwandan Natural (light roast)
Dates, dried apple, citrus
Baho - Rwandan Natural (light roast)
Green pepper, bavarian pretzel
---
Posted
4 years ago
by
Pour Richard's Coffee Staff